InSeason App
Norwegian has been viewed as a go-to low-cost airline for the wanderlust community. At the core of Norwegian's values, are Innovation, Simplicity and Preference. Norwegian has long stood at the forefront of fearless airline advertising with a tradition of innovative marketing campaigns. With a legacy of showmanship, it felt imperative to refresh the brand's identity with bold modern and simplistic iconography to drive the brand into the millennial market.
Branding, Print, Digital & Web | Concept
VIP Experience & Fair Fares
The Vision of Norwegian air is to offer quality flights at a low fare based on operational excellence and sustainability.
#TRAVELDEEPER VIP
Catapulting the Norwegian customer into a one of a kind experience, we introduce the Travel Deeper VIP Card. A beacon of inclusive exclusivity to reward the frequent traveller with a curated selection of Norwegian branded items to aid in relaxation on long haul flights.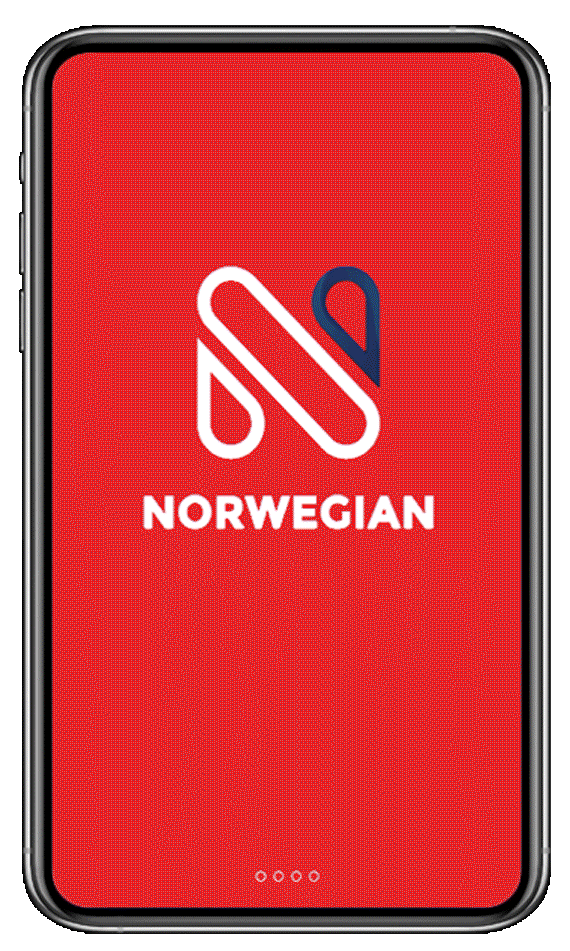 Web & Mobile
While Norwegian is seen as a go-to airline for the wanderlust community, the original app didn't captivate the audience with a vivid and impactful user experience. The Norwegian Concept application is an image-heavy, destination centric marketplace built to inspire the customer to venture out into the world using Norwegian as their inspiring and accessible vehicle.
Corporate Perks
The most integral part of branding an airline is ensuring that the plane its-self seamlessly and elegantly represents the brand's mission both on the ground and in the air. With a subtle but vibrant plane wrap, the retrofitted design pays homage to the glory days of airline luxury culture while creating a playful and recognizable element from the tail end. Aboard the plane, the elegantly designed annual travel manual & annual report features a mod take on the new logo, showcasing the brand heritage and providing the customer with a uniquely curated experience.